About Us
Jupiter Technologies Private Limited has been a pioneering force in the Indian industry right from the outset. Founded in 1995, post the liberalization of the Indian economy, Jupiter was founded with the express intention of tapping into the rising anti-counterfeit demand that such an economic reform would generate. Our ethos, right from that first day has remained the same, and we have rapidly evolved to suit, and even surpass prevailing industry requirements.
Read More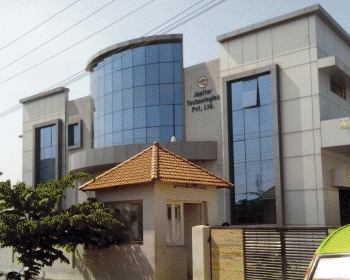 Our Products
Jupiter is at the forefront of industry and production innovation. Through a distinguished pedigree of clients, Jupiter has gained a reputation of only providing the highest standards of quality in all our products. While our primary area of business is anti-counterfeiting, we also offer a diverse range of other products, that cater to different elements of the printing industry.
Anti Counterfeiting Products
Collaboration
Jupiter has a global presence, operating through a vast network of trusted partners, in different countries.

We also collaborate with anti-counterfeit technology providers globally (both companies and research labs). This helps to incorporate patented, innovative solutions into our product offerings.

If you are interested in partnering with us, please reach out through the 'Contact Us' tab at the top of the page.
Industries we Serve
Jupiter has a diverse reach, spanning across multiple sectors in multiple countries, all with the objective to ensure 100% customer satisfaction
Solutions for
Jupiter Technologies Pvt. Ltd.
No. 67, 1st 'A' Main Road, S.T. Bed, Koramangala, Bangalore - 560 034
Mobile :
+ 91 98452 95440
Phone :
+ 91 80 25521519/25505085
Let's talk about your Requirements.